Happy New Year everyone!
2017 started off pretty bustling for us. We started the year recording a new album with the Galax Bogtrotters Stringband (Eddie Bond, Bonnie Bond, Eric Hill, Carl and myself). We're proud of how the new CD "Old-Time Jubilations" sounds and think you'll like it too. We're mixing and mastering this month and the we'll release the recording in early March.
Carl and I just returned from teaching fiddle at the inspiring John C Campbell Folk School. We were surrounded by music and other arts. Everyday you met blacksmiths, wood turners, rug makers, potters, and others. There were nightly jams and what a beautiful part of the world Brasstown, NC. One highlight was when our fiddle class invaded the kitchens and French cooking class. They rewarded us with a pile of brioche buns and a mint/dark chocolate ganash torte! We liked it so much we're going back in February for a week for fun.
The Galax Bogtrotters have a big adventure in store coming up. We are headed to Australia on tour and will play the National Folk Festival and other events. Five weeks in the sunny down under. Can't wait! Then Carl and I are headed to China where we will play for an old-time squaredance! Bust-down!
I've been composing tunes this winter and have four new ones: Rosalie,  Bull Run Creek, Elizabeth's Waltz and John Farrer's March. You can hear two of my new tunes on the upcoming CD: Oak Ridge Waltz and Bull Run Creek.
Music Camps we've be at this coming year include: Swannanoa Old-Time Week (NC), SAMW (Summer Acoustic Music Week – MA), Kaufman Acoustic Kamp, Blue Ridge Music Week (Mars Hill, NC), Saltspring Island Fiddle Works, and Cowan Creek Mountain Music School. We hope to see you at those or a festival when the weather warms up.
All the best to you in 2017. May you and yours have health, peace and music!
Best, Erynn and Carl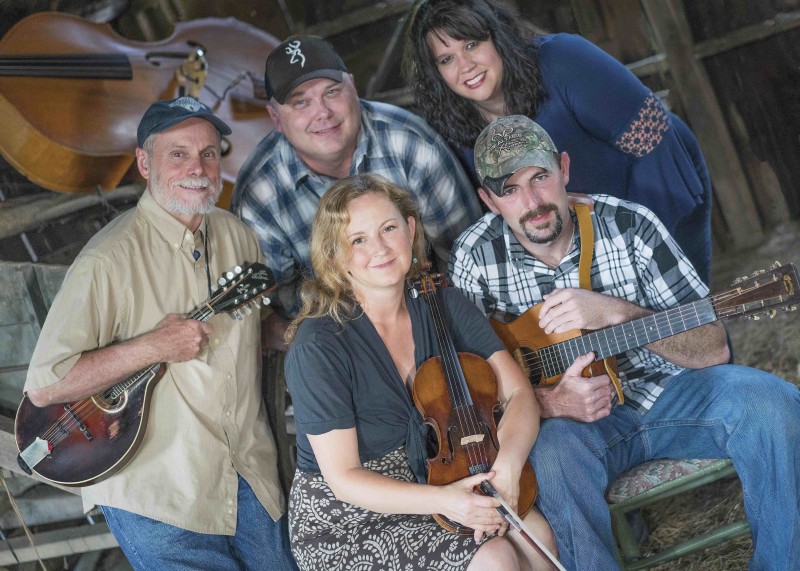 The Galax Bogtrotters 2017